UnionActive Newswire

Current news directly from Union Locals in the US and Canada.
Informational Picket
08/18/17 - Teamsters Local 264
This is a call to action that welcomes any and all Local 264 Memebrs and friends.
Association Bulletin 8-18-17
08/18/17 - TWU Local 513
Labor Day Picnics Around Montana
08/18/17 - Montana AFL-CIO
As is tradition, Central Labor Councils will be hosting picnics during Labor Day weekend all throughout Montana.
First Transit Maintenance VOTE NO
08/18/17 - ATU Local 1001
Election for Delegates Results
08/18/17 - TWU Local 513
The following is the results of the election for delegate to the International Convention.
First Transit Maintenance Contract
08/18/17 - ATU Local 1001
Letter from International President Lonnie Stephenson
08/18/17 - IBEW Local 6
IBEW Local Union No. 6 Response on Ramondetta
08/18/17 - IBEW Local 6
Joint Council 25 Women's Committee Third Quarter Meeting
08/18/17 - Teamsters Local 743
The Teamsters Joint Council 25 Women's Committee will be having their Third Quarter Membership Meeting on Saturday September 9,2017 at the Local 727 Union Hall. Located at 1300 W. Higgins Road suite 220, Park Ridge Illinois. For more information please visit www.teamsterwomen.
JC25 Women's Committee Third Quarter Meeting
08/18/17 - Teamsters Local 743
LABOR DAY PARADE
08/17/17 - Communications Workers Of America Local 1122
The Buffalo Central Labor Councils 2017 LABOR DAY PARADE is scheduled for Monday September 4th.  The Parade Lineup will begin at 11:00am in front of the Irish Center 245 Abbott Rd.  We will march in solidarity down Abbott Rd. to Cazenovia St. and onto Warren Spahn Way.  We will finish our march up in Caz Park with plenty of food, refreshment, and entertainment.
AV Essentials Class Coming To Portland In October
08/17/17 - IATSE Local 488
AV Essentials - A four-day, hands on classroom course that is part of the InfoComm/IATSE Live Event Technician Certificate Program. The course is designed for IATSE workers who want to become Audiovisual Technicians and is the first step to become a Certified Technology Specialist (CTS). The course and all student materials are free.
September Meeting Notice
08/17/17 - CWA Local 7777
September Committee Meetings
08/17/17 - CWA Local 7777
Resume & Interview Class
08/17/17 - CWA Local 7777
Local Picket Scheduled
08/17/17 - Charlotte Area Local APWU
On August 30, 2017 the local will once again hold a picket in front of the Charlotte-Mechlenburg Government Building. Please join us and help spread the word about the elimination of jobs and the slowing of mail service.
Program Administrator / Coordinator Position Recruitment Announcement
08/17/17 - IBEW Local 332
This position requires a qualified, motivated and energetic individual, who has extensive experience in managing multiple programs and projects, and has a sincere desire to work for the betterment of IBEW Local 332 and the labor movement.
Brother Jeff Speiser
08/17/17 - UA Local 296
At the request of the family there will be a Celebration of Life for Brother Jeff Speiser on September 16th, 2017 @ 11:00am.  This will take place at: UA Local 296 575 N. Ralstin Meridian, Idaho 83642 If you have any questions please contact Local 296.
Declaration of The IBEW
08/17/17 - IBEW Local 191
Declaration of the INTERNATIONAL BROTHERHOOD OF ELECTRICAL WORKERS Our cause is the cause of human justice, human rights, human security. We refuse, and will always refuse, to condone or tolerate dictatorship or oppression of any kind We will find and expel from our midst any who might attempt to destroy, by subversion, all that we stand for.
Labor Day At The Fair
08/17/17 - CWA Local 1123
.
Thank you to our Retirees
08/17/17 - IUEC Local 10
We had a great brunch, here at the Union Hall, on Friday September 11, 2017 with a number of our Retirees attending.  It is always great to see the men/women who paved the streets of this trade for the young men and women of today.  They can tell you stories that will make you laugh and make you cry.
New Mexico Teamster Appreciation Day 2017
08/17/17 - Teamsters Local 492
.
Local 776 Golf Tournament
08/17/17 - Teamsters Local 776
2017 golf outing web post     Eagles Crossing golf course closed to the public on Sunday August 6th as the course was....
President Pickett Responds to Charlottesville
08/17/17 - Brotherhood of Railroad Signalmen
President Pickett Supports AFL-CIO and other Labor Leaders' Position on Charlottesville. "In light of the recent acts of domestic terror perpetrated by neo-Nazi and white supremacy groups, the BRS stands in solidarity with the Labor Movement and will continue to fight for equality, fairness, and justice for all workers.
GLOBAL SETTLEMENT UPDATE
08/17/17 - NTEU Chapter 143
YOU ARE AMAZING!
08/16/17 - Jefferson County Association of Educational Support Personnel
Congratulation to all JCPS Classified Employees for making Day One of the 2017-2018 school year a huge success! With over 100,000 students walking through the doors of approximately 157 JCPS schools and facilities you played a vital role in creating a safe and productive first day back for our students, parents, teachers and building administrators across the district.
Upcoming Election Information
08/16/17 - CWA Local 3176
.
Wage theft needs tighter enforcement
08/16/17 - Great Plains Laborers' District Council
There ought to be a law." We throw that phrase around casually in our civic discourse. But sometimes a new law passes that doesn't make a dent in the problem, as reporter Melissa Sanchez found when she looked into the bleak and arduous process of filing a wage theft claim in Illinois.
AMFA Local 4, Chicago Midway Informational Picket
08/16/17 - AMFA
AMFA Local 4, Chicago Midway Informational Picket.
Town hall stream archive
08/16/17 - Local 328, Oregon AFSCME Council 75
ATTN SAFEWAY MEMBERS
08/16/17 - Teamsters Local 455
SIGN UP FOR CELL PHONE APP.
Informational Picketing at Phoenix Sky Harbor International Airport as SWA AMTs Mark 5 Years with no New Contract
08/16/17 - AMFA
Other IBEW Opportunities
08/16/17 - IBEW Local 332
For other IBEW opportunities, please check out the Other IBEW Opportunities section of Member Resources.
AMFA-SWA Negotiations: 5 Years is Too Long Without a New Contract
08/16/17 - AMFA
Press Release: SWA AMTs to Hold Informational Picket at Chicago Midway Airport
08/16/17 - AMFA
August 16, 2017 -- AMFA National Director Bret Oestreich released the following statement: August 16 marks the five year anniversary of our professional and committed aircraft mechanics working without a contract or pay raise. During this period, the shareholders of Southwest Airlines and new CEO Gary Kelley have reaped the financial benefits of our record profits. Instead of following the standard set by former CEO Herb Kelleher and rewarding the hardworking men and women who built our once proud airline, Gary Kelly is taking a selfish and possibly dangerous approach.
Press Release: AMFA Supports Chairman Katko's Recommendation to TSA to Include Aircraft Maintenance Technician Union on ASAC
08/16/17 - AMFA
August 16, 2017 -- The Aircraft Mechanics Fraternal Association (AMFA) applauds Chairman John Katko's recommendation to TSA Acting Administrator Huban Gowadia to include an AMT union on the Aviation Security Advisory Committee (ASAC).
General Membership August 16, 2017
08/15/17 - AFSCME Local 3336
Please review the minutes from the July membership meeting posted below.
COLA Increase
08/15/17 - Charlotte Area Local APWU
All career employees will receive a $270.00 a year COLA increase that will appear in your September 22, 2017 paycheck. See attached article http://www.apwu.
Statement by AFL-CIO President Richard Trumka on Domestic Terrorin Charlottesville, Virginia
08/15/17 - Brotherhood of Railroad Signalmen
On Saturday, August 12, 2017, in Charlottesville, VA the nation and the world witnessed the hateful views and violent actions of white supremacists and neo-Nazis. This racism and bigotry is the worst kind of evil in our world and does not represent the true values of America.
MEMBER HOTLINE
08/15/17 - Teamsters Local 743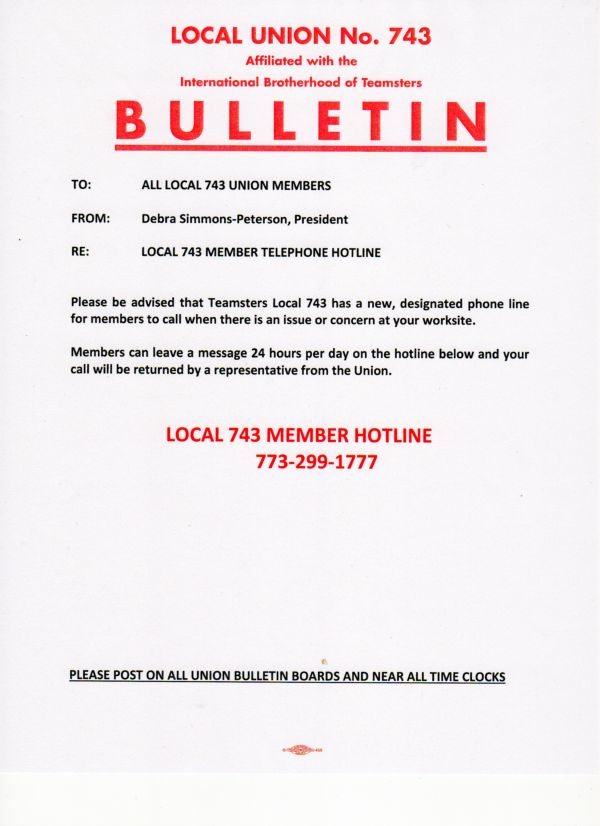 ***MEMBER 24 HOUR HOTLINE*** Teamsters Local 743 now has a 24 hour designated phone line for members to call when there is an issue or concern on your worksite. Members can leave messages 24 hours a day seven days a week.
Healthcare Reimbursment Account
08/15/17 - CWA Local 2222
Good afternoon members, Just a friendly reminder that the healthcare reimbursment account we received two contracts ago are set to expire at the end of this year. Any of the money not spent by December 31, 2018 will no longer be available and is not reimbursible.
Raffle for an Apple iPad
08/15/17 - CWA Local 2222
The Local is holding a raffle for a brand new Space Gray 128GB Apple iPad. The tickets are $5 each and the drawing will be held at the regularly scheduled membership meeting following the sale of all 200 tickets, which will be sold by the Officers of the Local. These tickets will start being offered at tonights membership meeting in Annandale.
2017 Scholarship Winners Announced
08/15/17 - UPSEU
.
OHSU PTO proposal to AFSCME
08/15/17 - Local 328, Oregon AFSCME Council 75
.
Second Significant COLA Increase of 2017 Announced
08/15/17 - Queens Area Local AMERICAN POSTAL WORKERS UNION AFL-CIO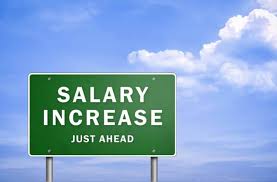 In accordance with the 2015-2018 Collective Bargaining Agreement, career employees represented by the APWU will receive a 13 cents per hour cost-of-living adjustment (COLA) effective September 2. The increase is the result of an increase in the Consumer Price Index (CPI-W).
USPS OIG Report finds USPS is not accurately reporting delayed mail
08/15/17 - Queens Area Local AMERICAN POSTAL WORKERS UNION AFL-CIO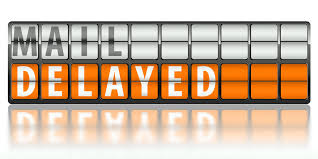 The U.S. Postal Service considers mail to be delayed when it is not processed in time to meet the established delivery day. Mail processing facilities are required to complete daily counts and self-report on-hand mail, delayed mail, late arriving mail, and mail processed after the processing cut-off time. Mail processing personnel are to complete daily mail counts by 7 a.m.
Local 301 News June Edition
08/15/17 - IUE-CWA Local 301